Follow those footprints is the 4th episode of season1.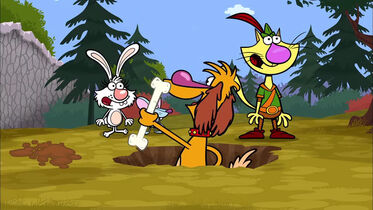 Tally ho, it's Nature Art Day! An extremely excited Nature Cat proudly unveils his latest nature masterpiece – a statue of himself made out of acorns. But there's a slight problem: the statue's acorn head is gone! Uh-oh, where'd it go?!
Ad blocker interference detected!
Wikia is a free-to-use site that makes money from advertising. We have a modified experience for viewers using ad blockers

Wikia is not accessible if you've made further modifications. Remove the custom ad blocker rule(s) and the page will load as expected.